Why Choose Us
Really think all cleaners are the same? It's important to take your clothes to a truly professional cleaner who really understands and cares about what they're doing. That's who we are! With over 115 years in business, we take expert care of your clothes along with excellent customer service! You are sure to be satisfied!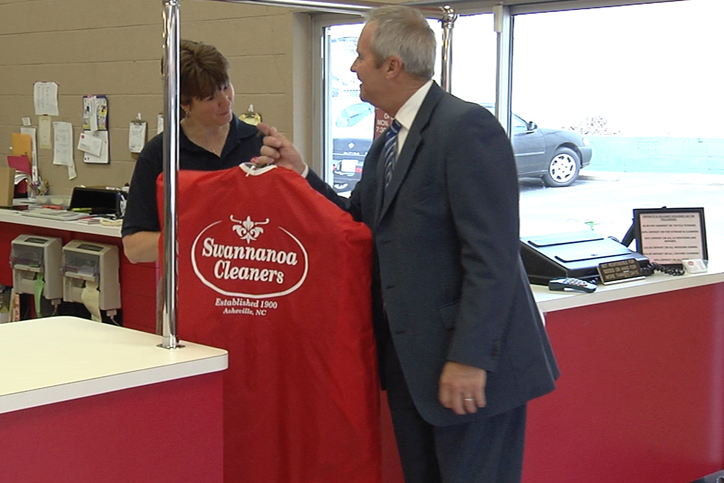 Swannanoa Cleaners operates five locations in the Asheville area. Come see for yourself the difference our tradition makes!
Looking good is a given! You can trust your wardrobe with the professionals at Swannanoa Cleaners.
In 1900, Canie Brown founded a laundry business… four generations later, we're still operating Swannanoa Cleaners!
Our Mission
Swannanoa Cleaners is fully committed to quality, excellence and first class customer service. We offer our customers state-of-the-art cleaning as well as highly trained, experienced cleaners and pressers. Our customers can be assured that their garments will receive gentle, thorough cleaning care.
"I have been doing business with Swannanoa Cleaners in North Asheville on Merrimon for about 10 years. The service I receive is truly wonderful!"
Our Locations
Normal hours for all locations:
M-F 7:30AM-6PM
SAT 8:00AM-1PM
SUN Closed
Check our Google Listing or FB for up-to-date hours as hours may change due staffing.  
(Click each address for directions)